Welcome to the Spokane Model T Club Website
Chapter of the

Model T Ford Club of America

&
Model T Ford Club International
INLAND EMPIRE MODEL T CLUB NEWS
If you have information that you would like posted or have any questions about our club,
Thank you to Frita and Emerson Goodens for their suggestion for dinner on Wednesday, January 12th:
We will be going to Flamin' Joe's, 7015 North Division Street, at 6 pm. More than just wings—burgers,
salads, wraps, ribs, and more: CLICK HERE to see their menu.
Watch your email for future Wednesday night dinner locations.
If you have a suggestion for a place to meet for dinner, contact Ralph Brevik, Matt Hansen, or send us
I realized at the banquet that there was no link on our website to the 2021 National Tour photos.

Some of these photos were featured in the Vintage Ford, but to view all of the tour photos CLICK HERE

photographer, and the photos are fantastic! If you would like a copies of photos without the watermark,
With snow on the ground and the forecast calling for

a low of 2 degrees below zero on New Year's Eve
and a high of 17 degrees above zero on New Year's Day,
we may not see as many Model T's in 2022 as we did in 2019!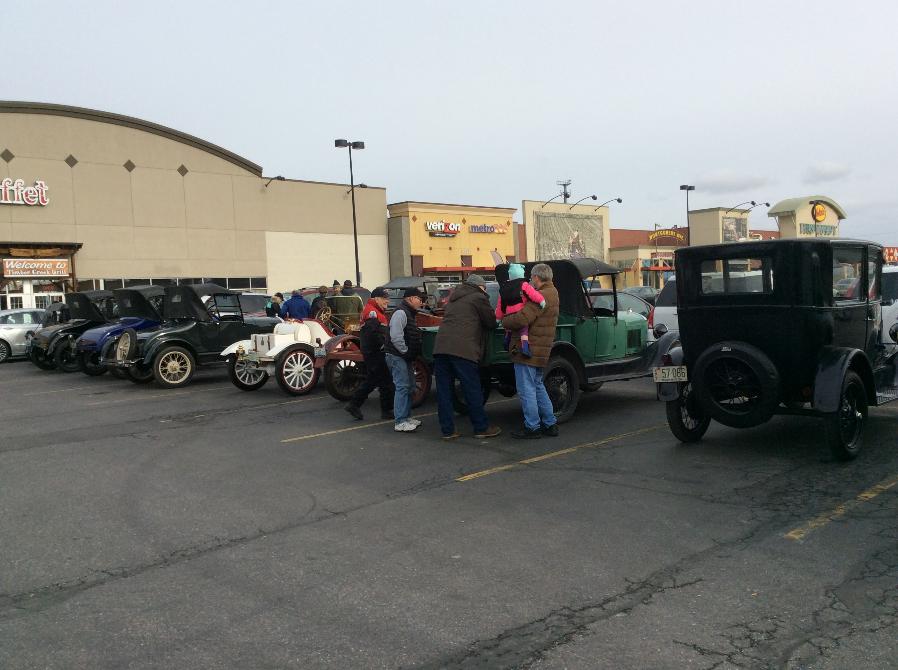 Winner of the 2011 MTFCA Golden Mouse Award

Best Website