Welcome to the Spokane Model T Club Website
Chapter of the

Model T Ford Club of America

&
Model T Ford Club International
INLAND EMPIRE MODEL T CLUB NEWS
If you have information that you would like posted or have any questions about our club, CLICK HERE to contact us.
It's Our Golden Anniversary Year! Let's Make It A Great One!

WANTED: Jeff is looking for photos and memories of our first 50 years to publish in the Fender Chatter.

If you have a photo or a story to share, CLICK HERE to submit to the Fender Chatter's email.
New on the website as of May 19th:

There are new items listed on our For Sale page.

If you missed Safety Inspection, but would like to inspect your car, click on the Safety Inspection tab at
the top of the page to see or print a copy of the club's checklist.

Our next tour is on Sunday, May 22: a Manifold Cooker Lunch followed by the Model T Driving School at

Fern Hollow Farm in Post Falls. This event to open to anyone who would like to learn to drive a Model

T--you don't have to be a club member! We need drivers and T's--please come as an instructor if you
can and please invite everyone you know to come join us. We will meet at Albertsons on Trent &
Argonne at 12:30, load up our manifold cookers, and drive to Fern Hollow. People who prefer not to
tour with the group can come directly to Fern Hollow, 776 South Richards Road, at 1 p.m. There will be
free lunch for all participants followed by the driving school, which we hope will include both basic and
advanced courses this year, and Model T games.

Watch your email for our next Wednesday Night Dinner location.
If you have an idea for a place to have dinner on a Wednesday night, contact Ralph Brevik,
Matt Hansen, or CLICK HERE to send us an idea by email.
Our next meeting is on Friday, June 3rd at Willow Song Music Therapy in Otis Orchards, 7 p.m.
We will have the 2022 Club Roster available to pick up at this meeting if you don't have yours yet.

Watch your email for the location of dinner prior to the meeting. Carla will be checking out some new
places for us.

These are just the next few events that we have coming up. Go the the Calendar of Events tab for a
complete list of this year's activities.

A memory from our May Safe-T Inspection...from 2009
Larry and Norma, we don't know how long you have been hosting this event,
but Thank You for many years of inspections and pot luck lunches!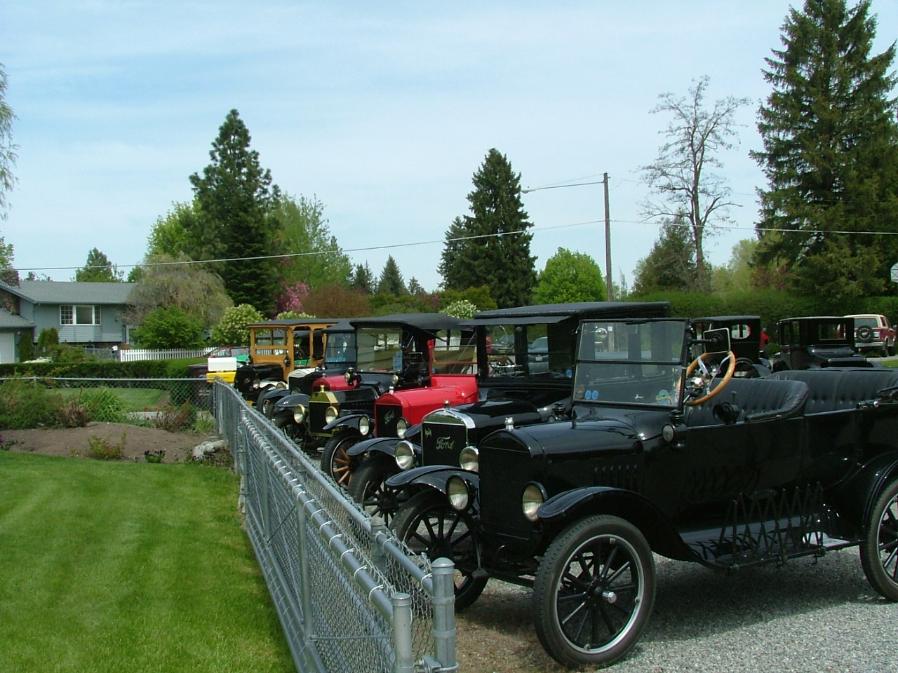 Winner of the 2011 MTFCA Golden Mouse Award

Best Website