Welcome to the Spokane Model T Club Website
Chapter of the

Model T Ford Club of America

&
Model T Ford Club International

If you have information that you would like posted or have any questions, CLICK HERE to contact us.
See the Calendar of Events page for more information about our other upcoming events...
There are new items posted to our For Sale page on Tuesday, February 15th

It was great to see everyone who made it to the February Zoom meeting! Watch this space for

information about a possible in-person meeting in March!

A memory from when we could get together...our February 2018 tour to the museum at Felts Field...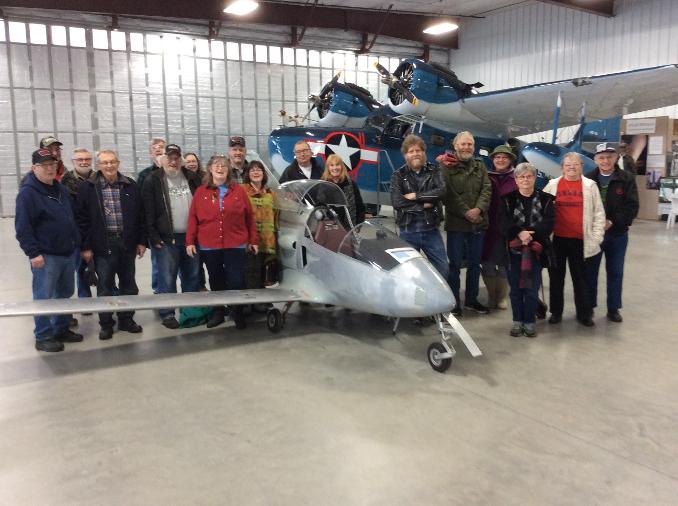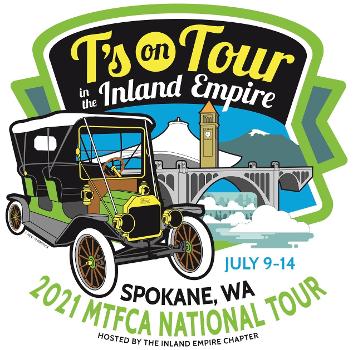 REGISTRATION IS OPEN!

Thank you to everyone who has already registered!
If you haven't registered for the tour yet,
we do still have plenty of room for you!
We want everyone to be able to enjoy the2021 National Tour,
especially since no one was able to enjoy a 2020 tour!
Tour Dates:

Early Check-In: Thursday, July 8th

Registration Day: Friday, July 9th

Tours: Saturday, July 10th through Wednesday, July 14th
Banquet: Wednesday, July 14th

CLICK HERE
for the latest information about the tour,
which was last updated on Wednesday, February 16th.
CLICK HERE
for information about things to do while you're
in the Spokane areaast updated on Wednesday, February 16th.
If you would like to be added to our e-mail list,

If you registered for the 2020 Tour, you are already included on the email list.

Winner of the 2011 MTFCA Golden Mouse Award

Best Website