Welcome to the Spokane Model T Club Website
Chapter of the

Model T Ford Club of America

&
Model T Ford Club International

If you have information that you would like posted or have any questions, CLICK HERE to contact us.
See the Calendar of Events page for more information about our upcoming events...
Model T Day at the Spokane Interstate Fair is Saturday, September 14. Meet at 7 a.m. in the parking lot
south of Avista Stadium. Click on the Events Info tab above for the latest information.

If you're not going to the Fair, the 2nd Annual Cruise on Monroe is also Saturday, September 14 beginning
at 10 a.m.

The next planning meeting for the July 2020 National Tour is on Monday, September 16th at 6:30 p.m. in
Charley & Rose Hodges' Shop. Eat dinner before you come, but save room for dessert! We need all of

your help and ideas--especially ideas for a tour name! If you have any questions or can't make it to the
meeting but have ideas to share contact Matt Hansen.
Joe Swanson has a tour around the Newport area planned for September 20-22. You may camp-out, stay

in a motel, or just drive up to join us for a day. We need a head-count of people planning to camp at the

Rodeo Grounds--please call Joe to get on the camping list or for information about area motels. Watch

your e-mail for more information.
Jim Patterson would like some cars in Medical Lake on Saturday, October 5 from 10 a.m. - 2 p.m. to give

rides as part of the Re*Imagine Medical Lake community development. Come have lunch in Medical Lake
and support their efforts!
On Saturday, October 12 Steve Heid will lead a tour to the Bird Aviation Museum and Invention Center in

Hayden Lake. See the Calendar for more info.

Making Ice Cream with Liquid Nitrogen at Bayview. Thank you, Mike & Jackie for a great day!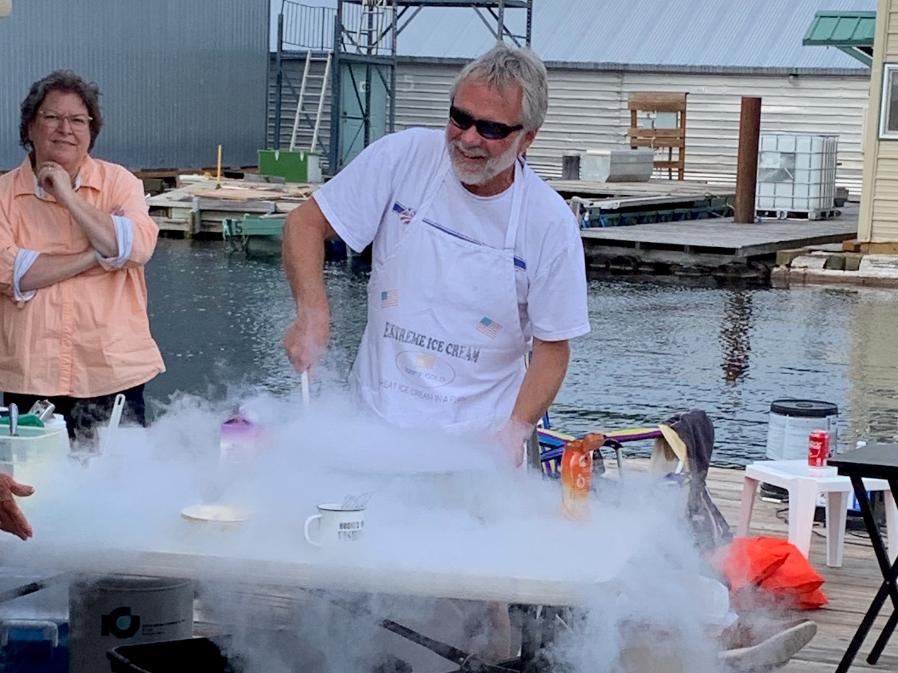 Winner of the 2011 MTFCA Golden Mouse Award

Best Website