Welcome to the Spokane Model T Club Website
Chapter of the

Model T Ford Club of America

&
Model T Ford Club International

If you have information that you would like posted or have any questions, CLICK HERE to contact us.
See the Calendar of Events page for more information about our other upcoming events...
There is a new item on our For Sale page posted September 12th.
The Montana 500 2020 Fall Meeting is scheduled for Sunday, October 11 at the St. Regis Community Center beginning at 12 noon Montana time (11 a.m. Spokane time). More information is available in September's Montana 500 Newletter--
click here
The next planning meeting for the 2021 National Tour will be on Monday, November 18 at 6:30 p.m. in Charley and Rose Hodges' Shop.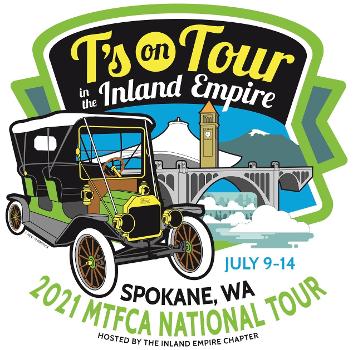 Get out your 2021 calendars and save the dates
for next year's MTFCA National Tour!

Early Check-In: Thursday, July 8th

Registration Day: Friday, July 9th

Tours: Saturday, July 10th through Wednesday, July 14th
Banquet: Wednesday, July 14th

If you would like to be added to our e-mail list,

If you registered for the 2020 Tour, you are already included on the email list.

The latest information about our tour
Thank you, Matt & Maggie for a delicious pancake breakfast and a beautiful tour ending at Harvest House. Perfect weather! Great day!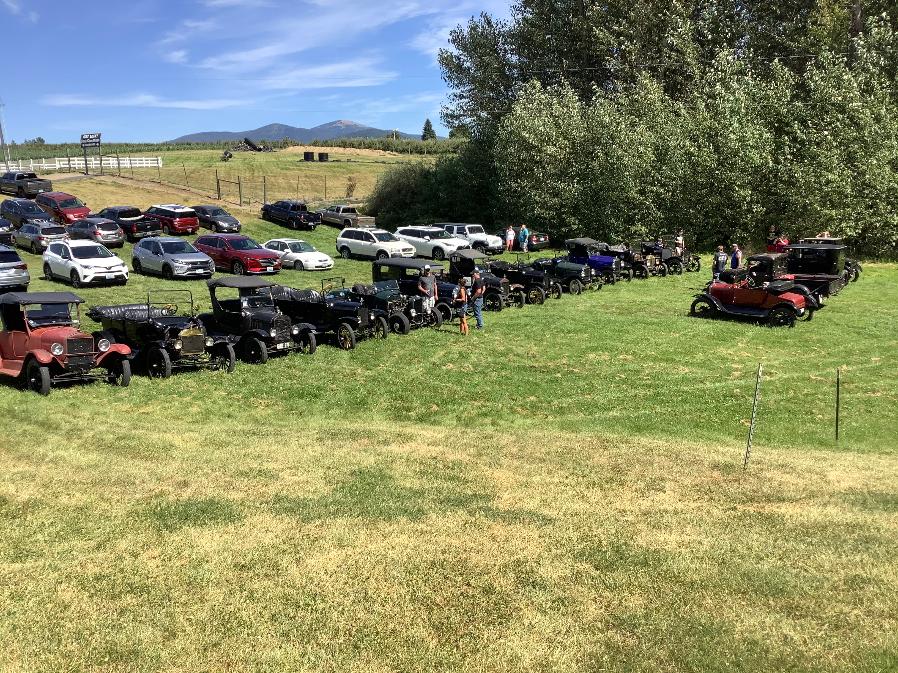 Winner of the 2011 MTFCA Golden Mouse Award

Best Website