Welcome to the Inland Empire Model T Club Website
Chapter of the

Model T Ford Club of America

&
Model T Ford Club International
INLAND EMPIRE MODEL T CLUB NEWS
If you have information you would like posted or have questions about our club, CLICK HERE to contact us.
There are new entries on our For Sale page as of June 5.

IF YOU ARE PLANNING TO ATTEND THE USK / IONE TOUR ON JULY 1ST AND 2ND, PLEASE RSVP TO MATT HANSEN AS THEY ARE TRYING TO PLAN FOR FOOD. THANK YOU!

IF YOU CAN HELP SET-UP, MAN, OR TEAR-DOWN OUR BOOTH AT THE SPOKANE SWAP MEET ON JULY 7-9, PLEASE CONTACT JIM ELENBAAS.

Wednesday Night Dinner on June 7 will be at Zeeks Pizza, 1414 North Hamilton Street, 6 p.m.

Watch your email for our next Wednesday Night Dinner location.

If you have an idea for a place to have dinner on a Wednesday night, contact Ralph Brevik, or
CLICK HERE to send us an idea by email.

We have 3 tours on our schedule in June:

Our next tour will be to Spirit Lake on Sunday, June 11th to help celebrate the 80th birthday of a Model T enthusiast. Yes, there will be an ice cream stop! Meet at Safeway on Trent and Argonne at 12:45. We will be leaving a 1 p.m.

On Saturday, June 17th we will be visiting Guardian Angels in Liberty Lake, where they will be having a Father's Day celebration from 11 a.m. - 2 p.m. We will be giving rides, and enjoy the food and festivities.
On June 25, Mike Racus is planning a special day in Eloika Lake. There will be a potluck lunch, boats, kayaks, and shade! Watch your email for details.

There is no monthly meeting in July. We hope to see everyone at the Spokane Swap Meet!
Our next monthly meeting will be on Friday, August 4th. This is our annual picnic meeting, and will be hosted by Nan Robison.

Safe-T Inspection 2023
As was mentioned

at the meeting,
our Inpsectors

are getting

younger and younger!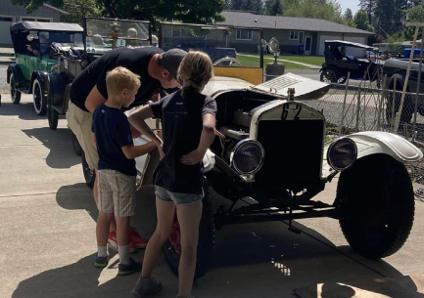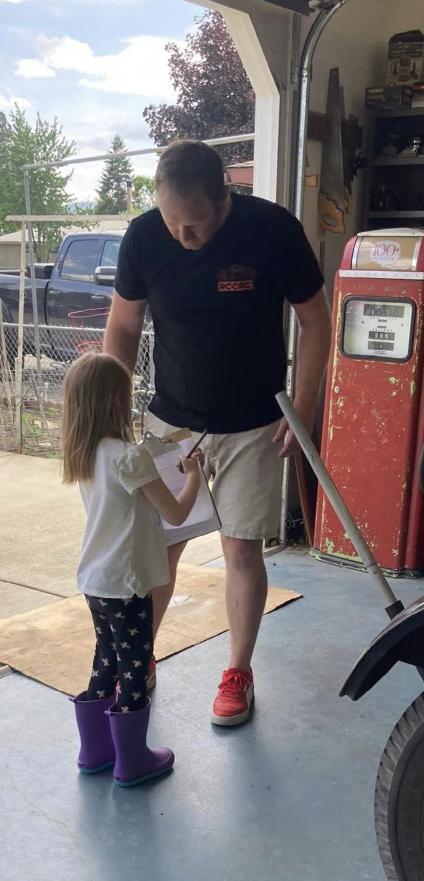 Winner of the 2011 MTFCA Golden Mouse Award

Best Website