Welcome to the Spokane Model T Club Website
Chapter of the

Model T Ford Club of America

&
Model T Ford Club International

If you have information that you would like posted or have any questions, CLICK HERE to contact us.
See the Calendar of Events page for more information about our other upcoming events...
THE MEETING THAT WE WERE HOPING TO HAVE ON FRIDAY, JULY 3 HAS BEEN CANCELLED. WITH THE
CORONAVIRUS NUMBERS INCREASING AND PUBLIC OFFICIALS TIGHTENING QUARANTINE REQUIREMENTS,
WE FEEL IT IS BEST TO NOT HAVE A MEETING THIS MONTH.

The July edition of the Fender Chatter has been sent to everyone. If you did not receive your copy,

please contact Jim Patterson.

There is a new swap meet this summer: The First Annual All Wheels Show & Swap on Saturday,
August 1st, 9 a.m. - 3 p.m. at Mirabeau Park Hotel in Spokane Valley.

We are planning to hold the annual Pot Luck Dinner Meeting on Friday, August 7 at Lee & Candy Burgess'

home.

We hope to reschedule the Safe-T Inspection in the fall.

We are sad to announce that the Model T Ford Club of America has decided to cancel the 2020 National Tour in Spokane. With so many unknowns regarding the status of the pandemic, the ability of people to travel to Spokane, and the activities that will be allowed in Washington State in July, it seemed the best course of action to cancel for this year.

We are happy to announce that the 2021 National Tour will be held in Spokane! We will be selecting new dates soon for next July. When we do, we will post new Registration Forms and an updated itinerary.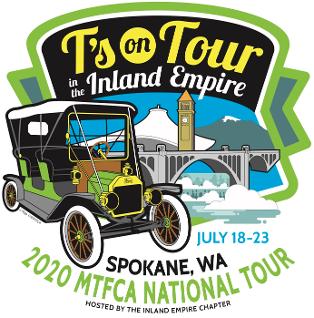 If you would like to be added to our e-mail list,

If you registered for the 2020 Tour,

you are already included on the email list.

The latest information about our tour
Watch this space for new dates!
2021 MTFCA National Tour
Spokane, WA
<<<<<<<<<<<<<<<<<<<<<<<<<<<<<<

Last June

it was a

Standing Start
and we were
Off to the Races!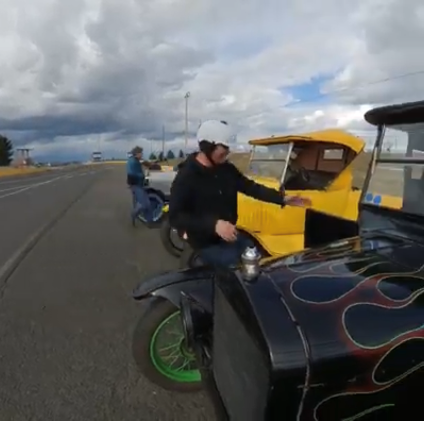 Winner of the 2011 MTFCA Golden Mouse Award

Best Website