Welcome to the Spokane Model T Club Website
Chapter of the

Model T Ford Club of America

&
Model T Ford Club International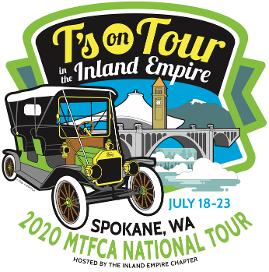 Host of the
2020 MTFCA National Tour
T's on Tour in the Inland Empire
July 18 - July 23
CLICK HERE for the latest information

If you have information that you would like posted or have any questions, CLICK HERE to contact us.
See the Calendar of Events page for more information about our other upcoming events...
Our next Model T Club meeting is this Friday, December 6th! And it's the Everyone Brings Cookies

Meeting! Watch your email for information about this month's dinner location.

We don't have a volunteer to lead this tour yet, but the 34th Annual Breakfast with Santa is on Sunday,
December 8 at the Hauser Lake Fire Station. This is a great breakfast for a even better cause! Contact
Steve Heid if you would be willing to lead us out to Hauser Lake--Model T optional!

Sunday, December 15th is the 25th Annual Christmas Soup Party at the Hutchinsons' house. There will
be more information about this at the meeting on Friday.

Also...
Congratulations to 2020 Club President Steve Heid and new Treasurer Karma Roth.

Ralph Brevik will be returning as Vice President, and Janice Hutchinson as Secretary.
THANK YOU BETTY PATTERSON FOR 10 YEARS SERVICE AS OUR CLUB TREASURER--ENJOY "RETIREMENT"!
Breakfast with Santa
December 2018...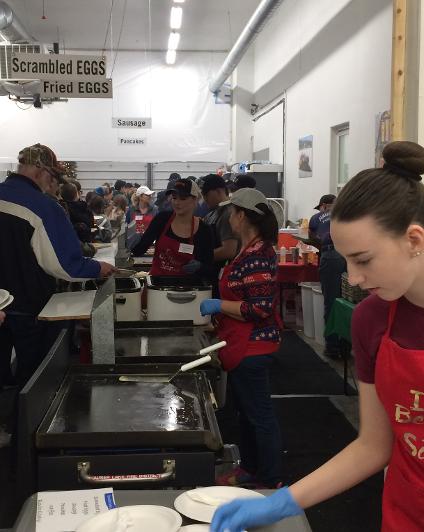 Winner of the 2011 MTFCA Golden Mouse Award

Best Website