Welcome to the Spokane Model T Club Website
Chapter of the

Model T Ford Club of America

&
Model T Ford Club International

If you have information that you would like posted or have any questions, CLICK HERE to contact us.
See the Calendar of Events page for more information about our other upcoming events...
Hello everyone.
I'm honoring a request and with everything still going on the August Meeting, Picnic that is usually held at the Burgess back yard has been cancelled.
I hope everyone is staying safe and healthy and sooner or later this hopefully will pass and we can have a meeting again.
Stay safe
Steve
But we do have plans for our first tour of the year...
JoAnne Jepperson and Jim Patterson are planning the year's first T Tour and BBQ lunch On Saturday, August 22nd at Sullivan Park Assisted Living Community located at 4th and Adams Streets in Spokane Valley. We'll first meet at the Central Valley High School parking lot at 10:30 AM at the corner of Sullivan and 8th. Bring your favorite Model T to show to all the residents. Sullivan Park will provide the BBQ dogs. beverages, chips, and other dilicious items. Weather permitting, we'll go on our first T tour of the year!! Hopefully, We'll see you all on the 22nd!
We are posting this on what would have been the first touring day of the 2020 National Tour. We would have had a partly-cloudy day with temperatures around 90 for our trip to Green Bluff and Mount Spokane. Sadly, these plans will have to wait until next summer. And we will all have to wait a while longer for information about the 2021 Tour. Spokane has remained in Phase 2 of the state's re-opening plan for longer than we had hoped due to an increase in coronavirus cases. As a result, we are unable to meet to make plans for next July. As soon as we can we will select new dates, and post new Registration Forms and an updated itinerary. In the meantime, if you have any questions, please don't hesitate to contact us. You may send us an email by
CLICKING HERE
.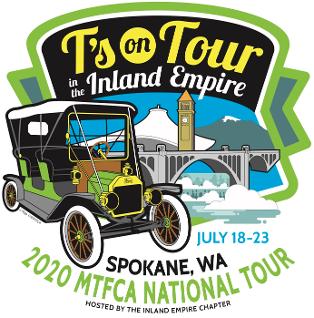 If you would like to be added to our e-mail list,

If you registered for the 2020 Tour,

you are already included on the email list.

The latest information about our tour
Watch this space for new dates!
2021 MTFCA National Tour
Spokane, WA
<<<<<<<<<<<<<<<<<<<<<<<<<<<<<<

Last July...
We enjoyed the cherry trees and the view in
Green Bluff
at
Cherry Shack Orchard
where we had great
Homemade Strawberry Shortcake
on the
Cherries to Prairies

2016 Rotational Tour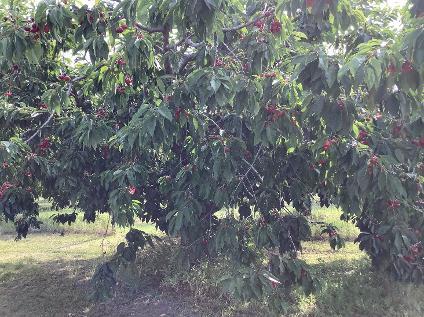 Winner of the 2011 MTFCA Golden Mouse Award

Best Website