Welcome to the Inland Empire Model T Club Website
Chapter of the

Model T Ford Club of America

&
Model T Ford Club International
INLAND EMPIRE MODEL T CLUB NEWS
If you have information you would like posted or have questions about our club, CLICK HERE to contact us.
There is a new car on our For Sale page as of September 10.
Watch your email for our next Wednesday Night Dinner location.
If you have an idea for a place to have dinner on a Wednesday night, contact Ralph Brevik, or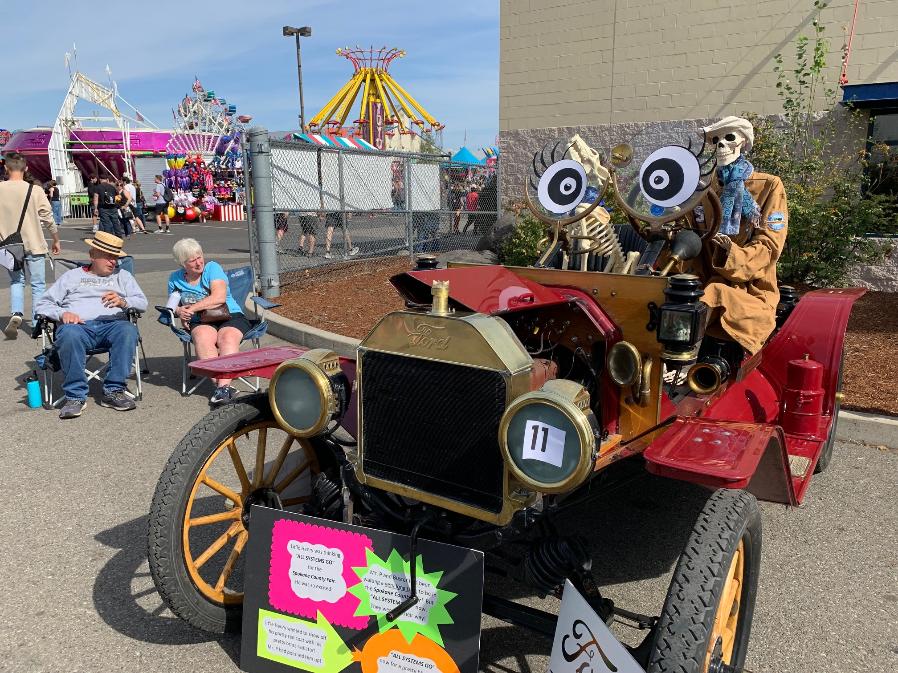 Our next tour is the Model T Display at the Spokane Interstate Fair on Saturday, September 16th. If you are showing your car at the fair, meet in the parking lot at the fairgrounds at 8 a.m. If you are not showing your car, come to check out the display. Nan has been working hard to make it special this year!

There will be judging in 3 categories:
"Best Display" +++ "Most Honest" +++ "Oooo Shiny!"
Jim & Betty Patterson, last year's winners for Best Display, set a high bar!

Our next monthly meeting is Friday, October 6th at Opportunity Presbyterian Church, 7 p.m.
Dinner before the meeting will be at Denny's, 6 North Pines Road in Spokane Valley, 5:30 p.m.
Save the Date: Our Annual Banquet will be on Friday, January 5th at Opportunity Presbyterian
Church.

There's lots more on our Calendar of Events page!

We Still Have 4 T-shirts Available!
These shirts feature Jeff Hipp's new

Driving History Design.
We have:

2 in size Large
2 in size Extra Large
If you would like purchase one of these shirts, contact Karma Roth, or send us an e-mail by
CLICKING HERE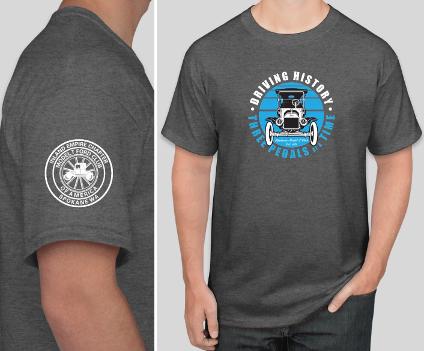 Winner of the 2011 MTFCA Golden Mouse Award

Best Website