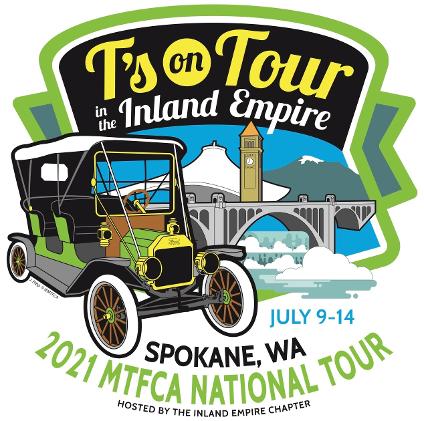 Get out your 2021 calendars and save the dates
for next year's MTFCA National Tour!

Early Registration
Thursday, July 8th

Registration
Friday, July 9th

Tours
Saturday, July 10th
through
Wednesday, July 14th
Banquet
Wednesday, July 14th

If you would like to be added to our e-mail list,

If you registered for the 2020 Tour,
you are already included on the email list.

We were finally able to pick dates for the 2021 Tour! Just a little more paperwork to do before you can make hotel reservations or send in a new registration. If you instructed us to hold your tour fees from this year, you are pre-registered for 2021.

As soon as we can, we will send out information about the tours we have planned, and any changes in tour fees.

Matt Hansen

Tour Chairman

Janice Hutchinson
Registration
If you would like to print a copy of the 2021 Tour Overview below,
CLICK HERE